Why Nnamdi Kanu, IPOB Suddenly Stop Attacking Buhari
When the misguided elements started listening to the radio-based command of their cult leader regarding President Buhari and other state actors, we knew the fraudster had succeeded in roping himself in. First, an attack on state actors visiting other nations is a serious crime. Our unschooled radio boy may not know because he spends most of his time blabbing rather than reading to develop himself.
The manhandling of Sen. Ekweremadu, attempted molestation of Rt. Hon. Chibuike Rotimi Amaechi, and the rascality displayed by the IPOB cult when Buhari visited Japan were signatures of mob modus operandi of this group of disgruntled elements. The world took note of these disturbances and decided to do fact-check on IPOB worldwide. The European Union (EU),United Nations (UN), and Britain (since Kanu is a naturalised citizen of Britain) are all examining IPOB. Kanu himself grips with palpable fear because of this development.
Funnily enough, Kanu himself could not contain his fear, as he used his internet radio to evince it some weeks ago when he accused the Federal Government of Nigeria (FGN) of working with Britain to tarnish the image of IPOB. Yes, there is fear in the camp of the cult, but, as is expected, the heinous leaders will not transmit this fear to the gullible followers. This fact-check will end the satanic scheme of the cult and provide the grounds for the possible extradition of the cult leader to face criminal charges in Nigeria.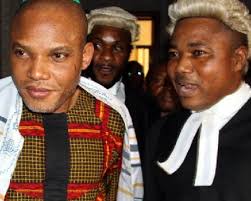 WHY KANU IS AFRAID
Kanu has every reason to be perturbed because a judicial precedence that denied him the mandate to represent the real IPOB exists. The ECOWAS Court, in its judgment, pointed out that Kanu is an impersonator masquerading as the leader of an indigenous group whereas his own group is a registered group devoid of the involvement of stakeholders – political and traditional.
Furthermore, Kanu has every right to be tremulous, since the origin of his own IPOB will be in the burners. When was IPOB established? Who set it up? Was it set up in the embattled region? Is it an indigenous body or a registered one – a PLC? Who are the directors? Well, fact-check will reveal that a South African and a Tanzanian were two members of the directors when it was registered. No chief; no king; no state actor. How can that without the real carriers of the mandate of the people be for them?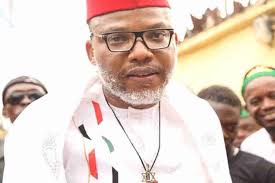 Again, Kanu will have to explain how he became leader. Leadership of indigenous bodies are always the product of regional summits. Was there a regional summit that produced Kanu as leader? Who is Kanu? Is he a lawyer? Is he a king? Is he a chief? Is he the leader of any indigenous youth or adult group? We all know he is neither of the aforementioned. His identity is unfounded. Even the ECOWAS Court could not identify Kanu. The Court told him that whereas it was his right to sue for reparation, however he lacked same to speak for the indigenous people. Very simple.
Let me share this story with you all. One of the concerned Igbo brothers in the US called me yesterday to share an experience. He had approached the US military to seek assistance for the training of Biafra soldiers. The commander, after listening to him, told him that his mission was good, but that his channel was wrong. He was directed to approach the military through the politicians from his region. He called me to share this ordeal. I reminded him that I have been teaching us that lesson for years. No nation listens to any group without the stakeholders. He told me that he had confirmed that Kanu was a criminal indeed. Well, I had reached that conclusion a long time ago.
It is true that Kanu regales his uneducated co-travelers with mendacious stories about how the FGN tried to bribe him with this and that, but none of those that swallow this fib like morsels of food have asked him questions. For instance, Kanu has not mentioned any name that came on behalf of the government. He has not mentioned the date it took place. These are some of the lies the maverick uses to keep the money flowing into his account. The mere fact that IPOB does not run a transparent financial record itself betrays their real intention.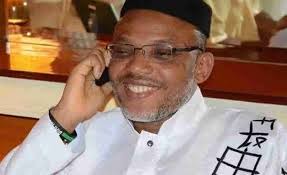 I promised to divulge the real reason why Kanu's cult no longer runs after politicians overseas. President Buhari has been in the UK for days. Is no one surprised that IPOB is not making threats in the UK this time? Now you know why, don't you? IPOB faces imminent abolition in Europe and UK. The same Kanu that accuses the UK of working against his unrealizable model of Biafra is the same person that is proud to say he is a British citizen. What a painful contradiction! The fact-check by the EU and UN led to Kanu's visit to the EU. He was invited by EU officials, not by the EU Assembly. Note the difference. He can lie to his fools, not to those of us who can teach him about life.
We can see how Amotekun was established by the entire people of the West. That is the way to go. Amotekun is strong because it is indigenous. Was Amotekun registered overseas? Indigenous bodies are not corporate organizations. Kanu's IPOB is a PLC; it is not an indigenous body. That is why Kanu is afraid of the fact-check. He also knows that a lot of us will write to the EU and UN. As a matter of fact, letters have begun to fly. Hahaha! Criminals that perpetrate crime ought to know that time will eventually run out on them. The law may not be fast, but it eventually catches up with crime. It is the beginning of the end for a criminal cartel masquerading as freedom fighters.