Top 10 Igbo men who can become President in 2023
Nigerians will be electing a new President in 2023 as President Muhammadu Buhari stated in his new year message that he will stand down in 2023.
The 2023 General elections are over 3 years from now but it is not to early to start planning for it; in fact names of potential candidates for the Presidency are being discussed on print, electronic, social media and in political circles.
A few of such candidates have commenced some groundwork too. By the time President Muhammadu Buhari finishes his second term in office, the North would have held power at the centre for 8 years as he was elected for the first term in 2015.
In the spirit of fairness, it is expected that the rotation of power between the North and the South will be adhered to.
Nigeria is a sensitive nation and we are yet to reach the stage where our leaders will be chosen based on merit without considering the ethnicity and the need to balance power among the 6 geo-political zones in the country.
No Igbo man has been the President of Nigeria since the civil war ended 50 years ago. If the Igbos get their acts together and forge the right alliances, they may be able to produce the president come 2023.
Here are 10 Igbo men who can become President in 2023: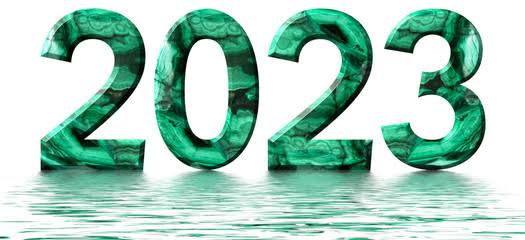 1.Osita Chidoka
Osita Chidoka is the former Corps Marshal of the Federal Road Safety corps and a Former Federal Minister of Aviation under the government of President Goodluck Jonathan. Osita was born in 1971 and will be 52 years old in 2023.He is a graduate of the University of Nigeria. Osita contested for the governorship of Anambra state as a flag bearer of the People's Democratic Party (PDP) in 2017.He has valuable experience in government as a former minister.
2.Frank Nweke (Jnr)
Frank Nweke (Jnr) was the Minister of Youth, Minister of Information and Minister of Information and Communication during the second term of President Olusegun Obasanjo. Frank was born in 1965 and will be 58 years old in 2023.Frank hails from Enugu state and is a graduate of University of Maiduguri. He is also the Director General of the Nigerian Economic Summit group (NESG). Frank is a proven technocrat.
3.Kingsley Moghalu
Kingsley Moghalu is a lawyer, political economist, Professor and former Deputy Governor of the Central Bank of Nigeria (2009-2014). He was born in 1963 and will be 60 years old in 2023.Kingsley was the Presidential Candidate of Young People's Party (YPP) in the 2019 Presidential elections. Kingsley has vast experience locally and internationally. He worked in the United Nations (UN) for 17 years. He earned his Ph.D. from the London School of Economics. He is experienced and highly cerebral and having been a contestant in the last Presidential election, knows what is expected.
4.Mustapha Chike-Obi
Mustapha Chike-Obi hails from Anambra state. He is a First-class Graduate in Mathematics( UNILAG) and had vast experience in Investment banking internationally. He was the Managing Director of the Asset Management Corporation of Nigeria (AMCON) from 2010 -2015 and discharged his duties creditably.
5.Peter Obi
Peter Obi was governor of Anambra state for two terms and the Vice-Presidential Candidate of Peoples Democratic Party (PDP) in the 2019 General Elections (Alhaji Atiku Abubakar was the Presidential Candidate). Obi was born in 1961 and will be 62 years in 2023.
Obi is cerebral, frugal and his experience as an ex-governor and former Vice-Presidential candidate will be of immense value in case he contests for the Presidency. Obi is also a very successful businessman.
6.Anyim Pius Anyim
Anyim Pius Anyim hails from Ebonyi state and is a lawyer. He was born in 1961 and will be 62 years old in 2023.Anyim served as the President of the Nigerian Senate and later as the secretary to the government of the federation during the Jonathan presidency. His experience in the Senate and as secretary to the government is a plus for him.
Leo Stan Ekeh
Leo Stan Ekeh was born in 1956 and will be 67 in 2023.He hails from Imo state and is a graduate of Punjab University in India (B.Sc. Economics). He is the founder and Chairman of the Zinox group, a foremost Information Technology group and the Chairman of Konga.com.
He is one of the most accomplished Igbo businessmen. He is one of the Nigeria's technological and digital gurus.
8.Rochas Okorocha
Rochas Okorocha was born in 1962 and will be 61 years old in 2023.He is a former Governor of Imo state and is presently a Senator. He was a popular philanthropist before venturing into politics. He understands the politics of the nation though as he realises the Igbos can't get the presidency without some form of alliance with other ethnic groups.
Ogbonnaya Onu
Ogbonnaya Onu was born in 1951 and will be 72 years old in 2023.He holds a Ph.D. in Chemical engineering and was a lecturer before he became a politician. He is a former governor of Abia state and the immediate past Minister of Science & Technology.
10.Ike Ekweremadu
Ike Ekweremadu was born in 1962 and will be 61 years old in 2023.He is a lawyer and 3-time Deputy President of the Senate of the Federal Republic of Nigeria. He has a Ph.D. in law form the University of Abuja. He has vast experience and has a good network of friends across the nation based on his years spent at the senate.