Rick Kirkham The Joe Exotic Producer commented What Tiger King Didn't Show
The story around Joe Exotic just keeps getting crazier!
In an exclusive interview with Daily Pop's Justin Sylvester, Rick Kirkham—the veteran journalist and producer who worked on Joe's reality show and was recently featured in Netflix's Tiger King—claimed that the docuseries "is extremely accurate, but it didn't go near as far as what it could've gone."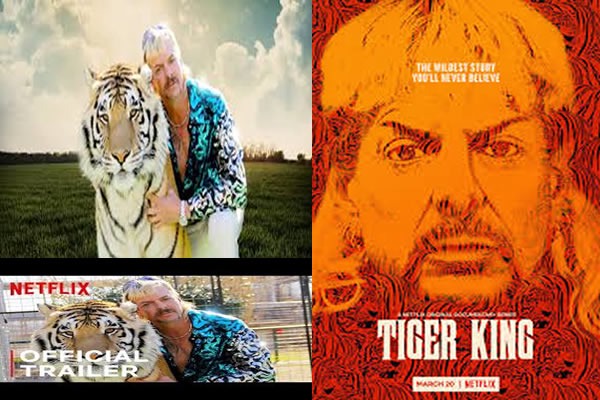 "There was a whole lot more to talk about; a whole lot more that could've been shown about Joe Exotic and just how wild and crazy and evil-hearted the man really was," Kirkham said, adding that a more accurate depiction would take the documentary, "multiply it [and] put it on steroids."
As Kirkham explains in Tiger King, much of what he describes was initially all caught on his own cameras. That footage, however, fell victim to a random fire on Joe's property—one that Kirkham believes Joe, who's legal name is Joseph Maldonado-Passage, set himself.
"Joe wanted us to run the cameras 24 hours a day, and we did," Kirkham told Sylvester. "We shot thousands of hours of things, and everything from him killing animals to abusing people, abusing animals—he knew it was all on tape. And he wanted it recorded. But he never wanted all of it released."
Investigators never determined who started the fire, and Maldonado-Passage denied any involvement.
Read
Tiger King Is Getting an After Show, Hosted by Joel McHale
Netflix
As for the alleged animal abuse, Kirkham said Joe Exotic would not only kill his older tigers and then "feed them right to the other tigers," but Kirkham said he once watched him kill a horse a woman had brought him because he claimed he would take care of it and let it use his big pasture.
The story, according to Kirkham, goes like this: "Before she got off the park—he said, 'Rick, roll your camera. Roll your camera. Come on, you're gonna love this Rick,'—he walked up, pulled a gun out of his holster and shot the horse dead in the trailer and then cut it up with a chainsaw and then fed it to the tigers that day."
PEOPLE recently reported on Kirkham's story about the horse, noting that Maldonado-Passage has not faced any criminal charges for the alleged horse shooting. His attorney did not respond to PEOPLE's request for comment. Maldonado-Passage was, however, convicted in federal court of two counts of murder for hire—though the hit against Carole Baskin did not go through—along with a number of charges around the animals he kept, including nine counts of violating the Endangered Species Act. Maldonado-Passage is currently serving a 22-year sentence in prison, but continues to maintain his innocence as to all charges and allegations of any kind of abuse.