Revealed: Judge That Sent Olisa Metuh To Prison Was His Former Classmate (See Proof)
Olisa Metuh was sentenced to 7 years imprisonment by Justice Okon Abang, who happened to be his former classmate.
Findings revealed that Olisa Metuh and Justice Okon Abang were both members of the Nigerian Law School class of 1988 and were called to the Bar on the same day.
Olisa Metuh's call-to-bar certificate showed that on November 3, 1988, he was called to the Nigerian Bar.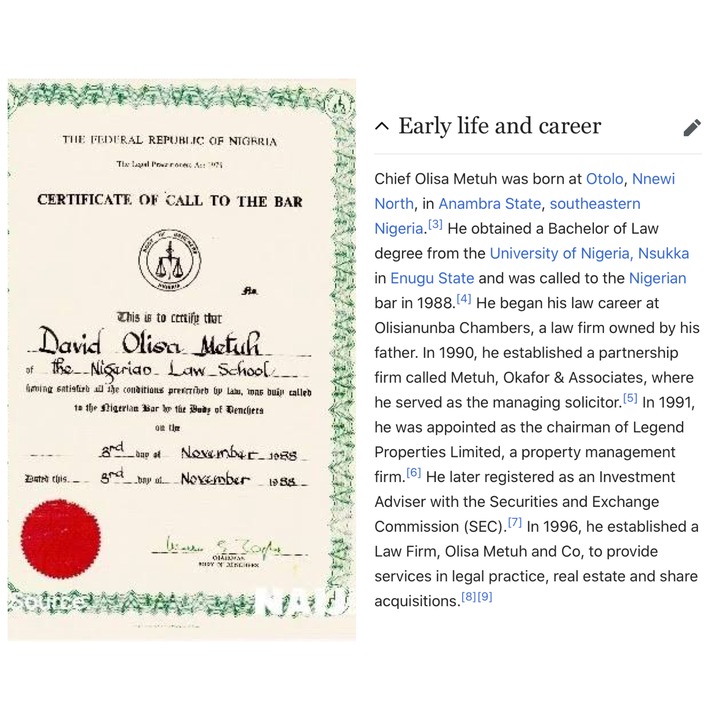 While, the profile of Justice Abang, as posted on the website of the Federal High Court indicated that he was called to the bar on November 3, 1988 as well.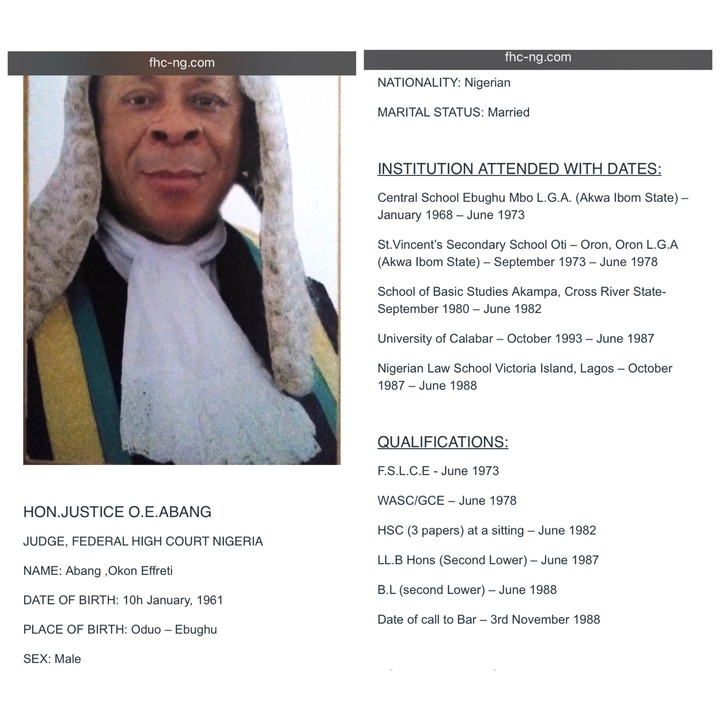 In 2016, Justice Abang said, "I am not aware that the first defendant (Olisa Metuh) was my classmate, he said he is my classmate."
In 1988, Nigeria has only one Law School, located in Victoria Island, Lagos. All lawyers seeking to practice law in Nigeria at that time attended the school.
Apparently, Justice Okon Abang went on the pursue his law career while, Olisa Metuh chose politics.