Reactions As Labour Party Responds To The Report Challenging The Candidacy Of Rhodes-Vivour In Lagos
As Nigerians await the governorship election in various states of the federation, the labour party has responded to some reports questioning and challenging the candidacy of Gbadebo Rhodes-Vivour as the legitimate candidate for the labour party.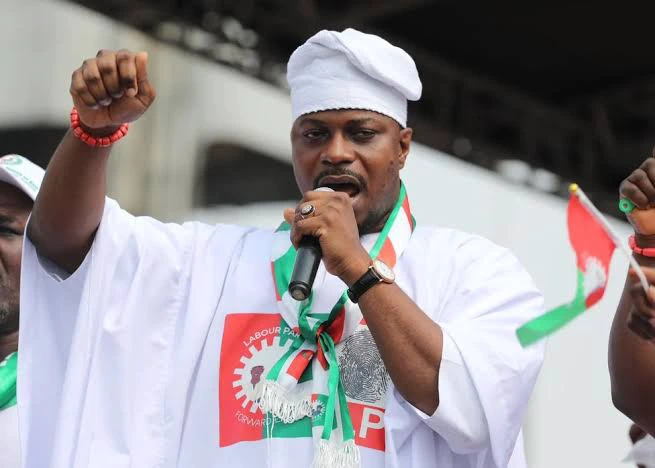 According to the labour party governorship candidate in Lagos who shared the response on his social media handle, they noted that Gbadebo Rhodes-Vivour remains the valid and authentic gubernatorial candidate in the state, and that the masses should dismiss such false and untrue reports.
The labour party who enjoined the masses to support the candidature of Rhodes-Vivour stressed that they are focused on victory, as all these false reports are means to distract the party and hide their own failures.
However, some Nigerians have taken to the social media space to give their reactions, where one user particularly pointed out that though, he was not a Lagosian, but believes in a change of government.
Another user who was of a different opinion pointed out that he views the distraction in another way, as what exactly are these people trying to hide when they know it won't take long for LP to dismantle.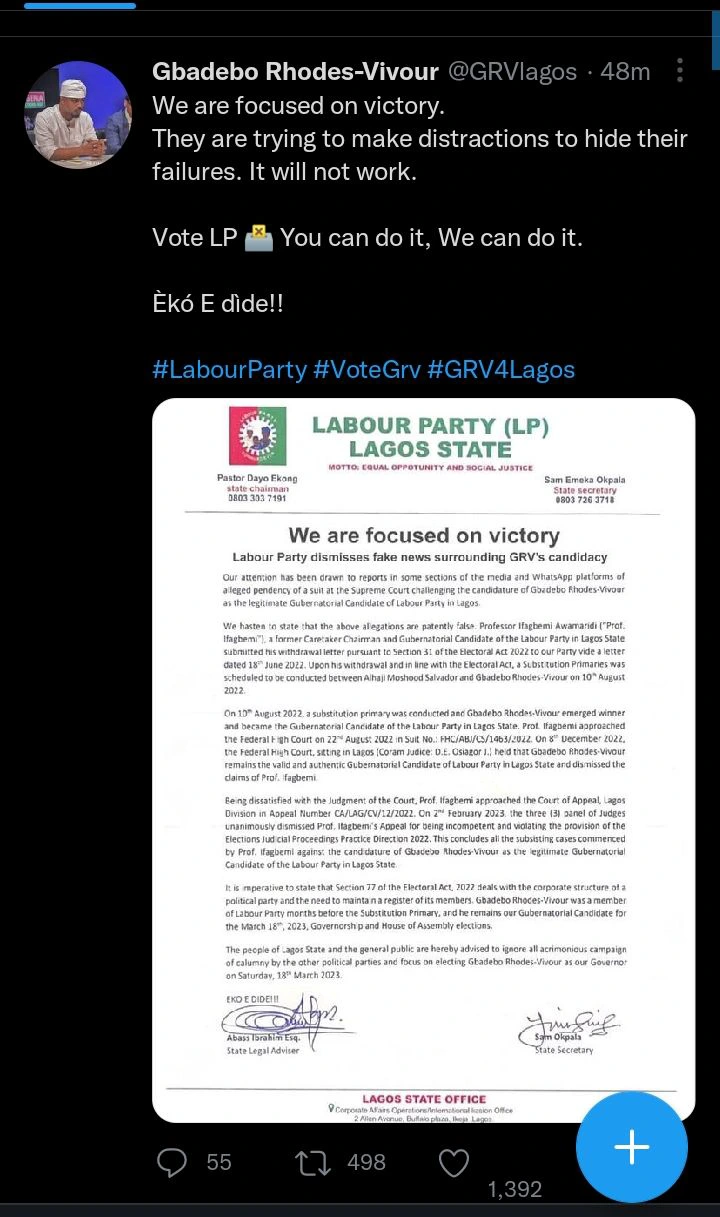 Below are some photos of the reactions. What's your opinion about this statement made? Kindly drop your thoughts in the comment section below.