Pray These Prayers Against Your Enemy
There are multitudes of human beings who are afflicted with various degrees of problems in their waking life because they have had a sexual encounter or more in their dream with a spirit spouse.
Oftentimes, the people involved in such spiritual sexual encounters and relationships or marriages are not even aware they have a spirit spouse who is usually so jealous and spoils things for the actual physical/human spouse.
This kind of problem has no boundaries as it affects even legally married human couples where the human wife experiences several miscarriages and sometimes actual barrenness alongside financial problems and business failures on the part of the human husband.
More often than not, it turns out that the Incubus (Male sex demon) or the Succubus (Female sex demon) was actually 'invited', though unknowingly and indirectly, by the victim through careless daily, yet spiritual, habits and ignorance.
If you see yourself making love in the dream, it is a sign of backwardness, poverty, financial problems and dirtiness
If both yourself and/or your spouse are 'affected', you need the WORD of God in your lives to deliver you from this so called spirit parasite that has invaded your life.
It is a destiny destroying dream and If you do nothing about it, it's likely to bring hindrances in many areas of your life such as marriage, career, finances, and many more.
Bible Text Against bad Dream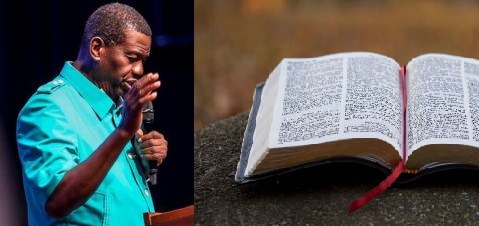 Philippians 2:9-11," Wherefore God also hath highly exalted him, and given him a name which is above every name: That at the name of Jesus every knee should bow, of things in heaven, and things in earth, and things under the earth; And that every tongue should confess that Jesus Christ is Lord, to the glory of God the Father."

Mark 16:17-18," And these signs shall follow them that believe; In my name shall they cast out devils; they shall speak with new tongues; They shall take up serpents; and if they drink any deadly thing, it shall not hurt them; they shall lay hands on the sick, and they shall recover."

Isaiah 54:17," No weapon that is formed against thee shall prosper; and every tongue that shall rise against thee in judgment thou shalt condemn. This is the heritage of the servants of the Lord, and their righteousness is of me, saith the Lord."
Then pray these prayers
1.Every mouth and dream anointed to curse my blessings O Lord transfer their arrows back to them in the mighty name of Jesus.
2. Any power assigned to eat my flesh and drink my blood, die now in the name of Jesus.
3. You spirit husbands I send you into the pit of fire to burn now in Jesus name.