Lagos charges school owners on standard maintenance
The Office of Education Quality Assurance (OEQA) on Thursday organised an orientation programme for school owners below the tertiary level on approval/post-approval processes.
This is part of efforts at ensuring that the highest quality standard, as well as safety, is attained in Lagos schools.
The event held at the Adeyemi Bero Auditorium, Alausa, Ikeja was organised to acquaint school owners/proprietors with guidelines and standardisation required before approval can be granted and ensure that these processes are strictly adhered to after approval.
Addressing participants at the event, the Director-General, OEQA, Mrs Abiola Seriki-Ayeni noted that the Governor Babajide Sanwo-Olu administration placed a high premium on the quality and standard of learning in schools across the state hence the office is constantly evolving to ensure the highest standard is attained.
''Mr Governor has tasked us that as a regulatory agency, we must be an enabler, that we must constantly be open to learning new ways in which we can enable our schools, teachers, school leaders to ensure that indeed quality education can take place in our schools and that it will impact learning outcomes''.
The D.G. stated that the business of school management cannot be compared to bakeries or shops but to be handled as an institution that impacts and affects lives, hence it must be standardised.
"Lagos State is committed to ensuring that your school is successful, committed to ensuring accountability and that there are minimum standard processes. Are we going to fold on our minimum standards, absolutely not''.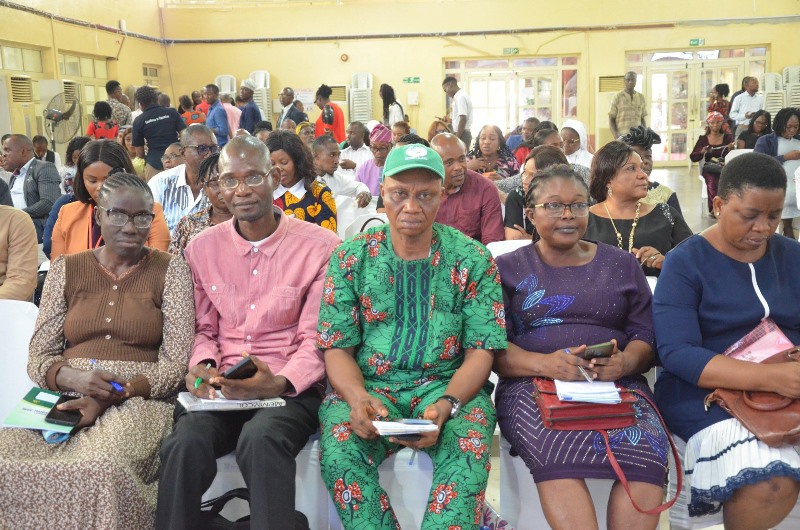 "The children and residents of Lagos deserve an educational system that has high standards, our future depends on it and what we do now is important as it is crucial to the development of our state and nation," she said.
Seriki-Ayeni charged the participants not to see the orientation programme as a norm but for stakeholders to work holistically and maintain the standards that the State has set in the past years.
She noted that the approval process is the easiest path but that the post-approval which entails maintaining standards is the hallmark, as quality is above everything.
The Director, Private Education Special Programmes, Mrs. Fabambi Falayi explained that the responsibility of OEQA is to strengthen control, regulations, standardisation, monitoring and evaluation of public and private schools below tertiary education.
She took participants through the approval process, provisional approval as well as post-approval process saying that schools should not just go to sleep after obtaining approval but must maintain the standards required, as the office is saddled with the responsibility of continuous monitoring of schools to ensure that they comply with laid down process, procedures and guidelines.
Participants expressed gratitude to the state government for organising the forum where they could learn, unlearn and relearn as well as ask questions that relate to the approval processes.
In attendance were school proprietors, OEQA district coordinators, heads of departments and units among others.