Implication of Nigerians Army Blocking Nnamdi Kanu Resident – Nigerians React
Situation report from Afarukwa Umuahia hometown of the leader of IPOB Mazi Nnamdi Kanu.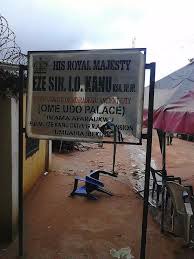 Just now Nine (9) Military Van, two (2) Armored tanker Piranha APC. Armed Nigeria Army Patrol from Bank road to Flow FM, right now the Army block the entrance street to Eze Kanu Palace Isiama Afarukwa, Umuahia with their Van, Walking round the community on their foot.
Shops have been shutdown, people are afraid of going out to their normal businesses because of fear of the unknown.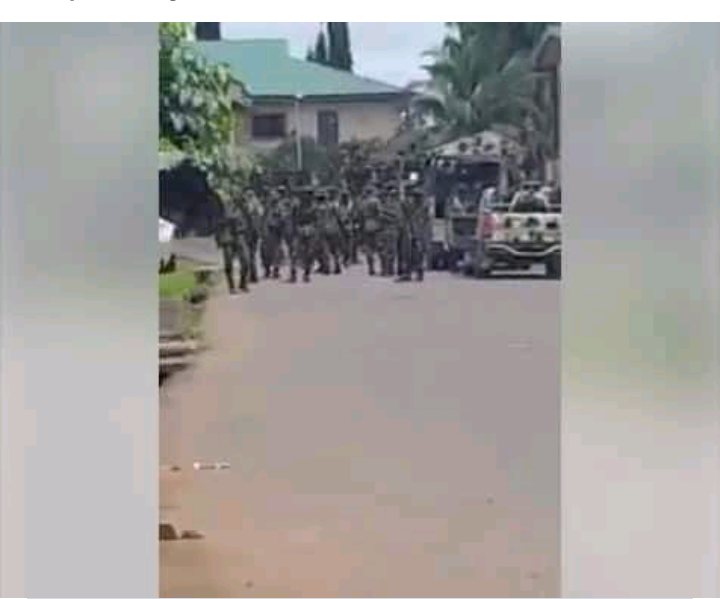 Nigeria military are internationally renowned for their alleged gross human rights abuses and extra judiciary execution of unarmed civilians like the one seen in the same Kanu's town in 2017 when the same Nigeria military invaded the Palace of his father.
This report of this have elicited some reaction from Kanu lovers and below are some comments.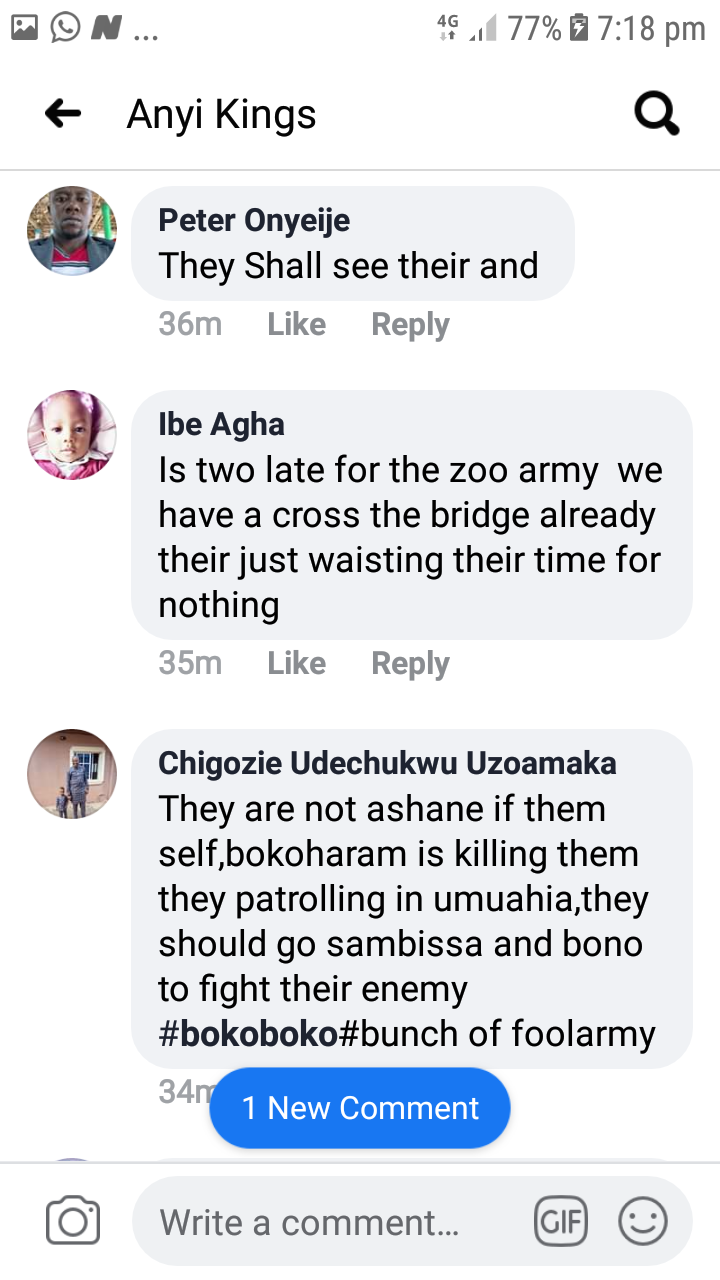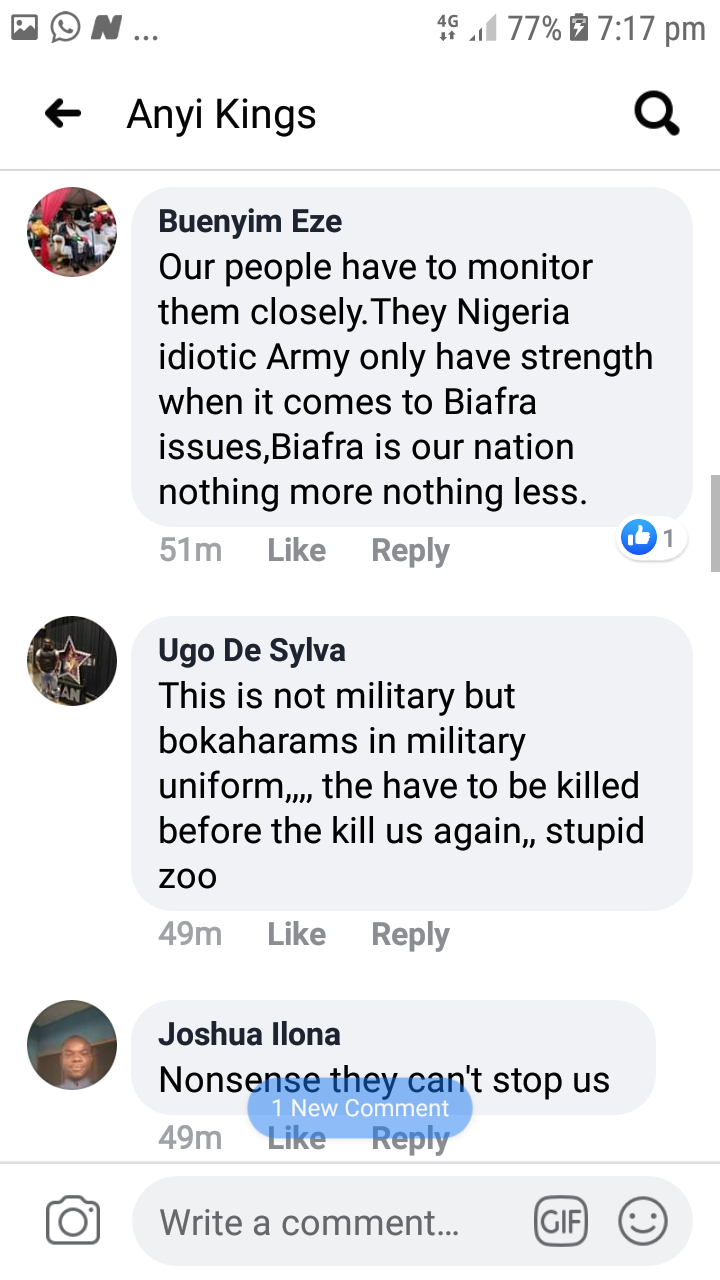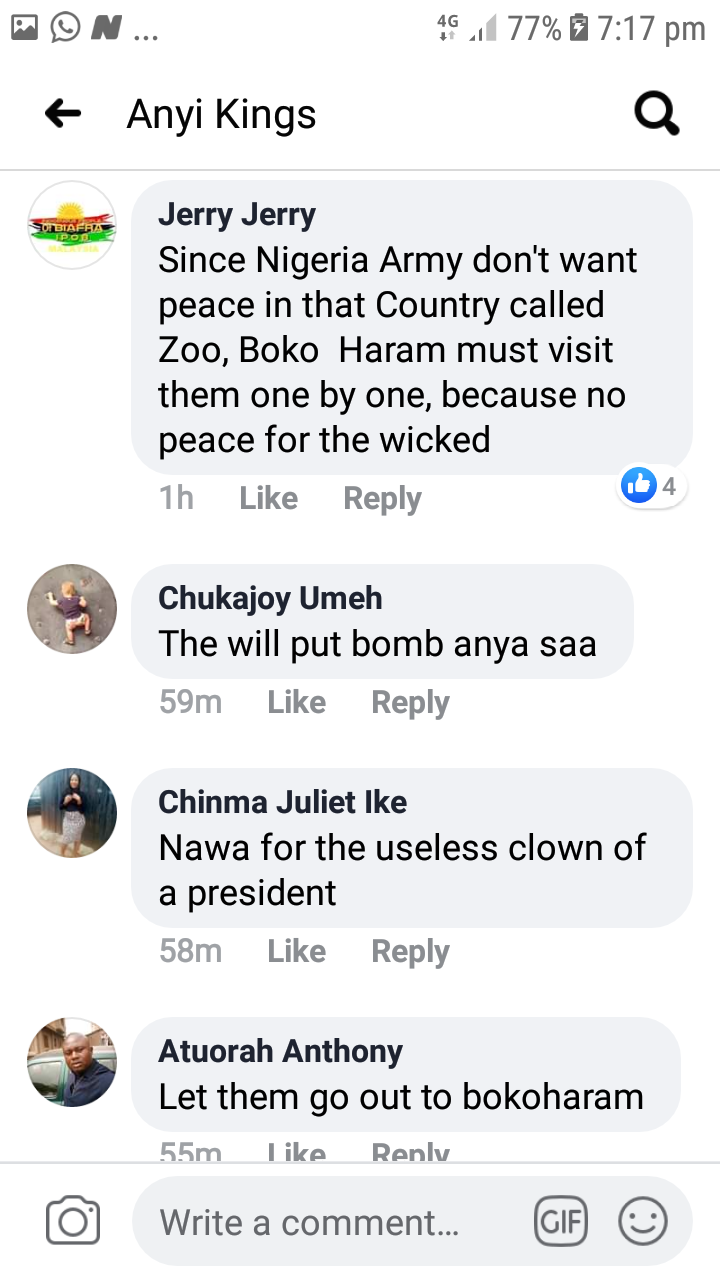 Whats your own take on this frequent provocation by the army against peaceful civilian community while the North East and North West burns under insurgents and bandits?