Don't Shed Any Innocent Blood During Nnamdi Kanu Parents' Burial – FFK Tells Buhari
Former Aviation and Culture Minister, Femi Fani-Kayode has joined millions of Nigerians to urge President Muhammadu Buhari and the Nigerian army to ensure no innocent blood is shed during the burial ceremonies of Eze Okwu Kanu and his wife, parents of the leader of the Indigenous People of Biafra (IPOB), Nnamdi Kanu.
Fani-Kayode who had earlier blamed Buhari for the death of 30 travellers on Maiduguri Road on Monday by Boko Haram, said the funeral rites must not be desecrated by the spilling of innocent blood.
"I make a solemn &humble appeal to @MBuhari & the FG. Do NOT shed the blood of ANY mourner during the burial ceremony of @MaziNnamdiKanu's parents. The funeral rites must NOT be desecrated by the spilling of innocent blood. They deserve to be buried in peace &with honour & dignity, " he tweeted.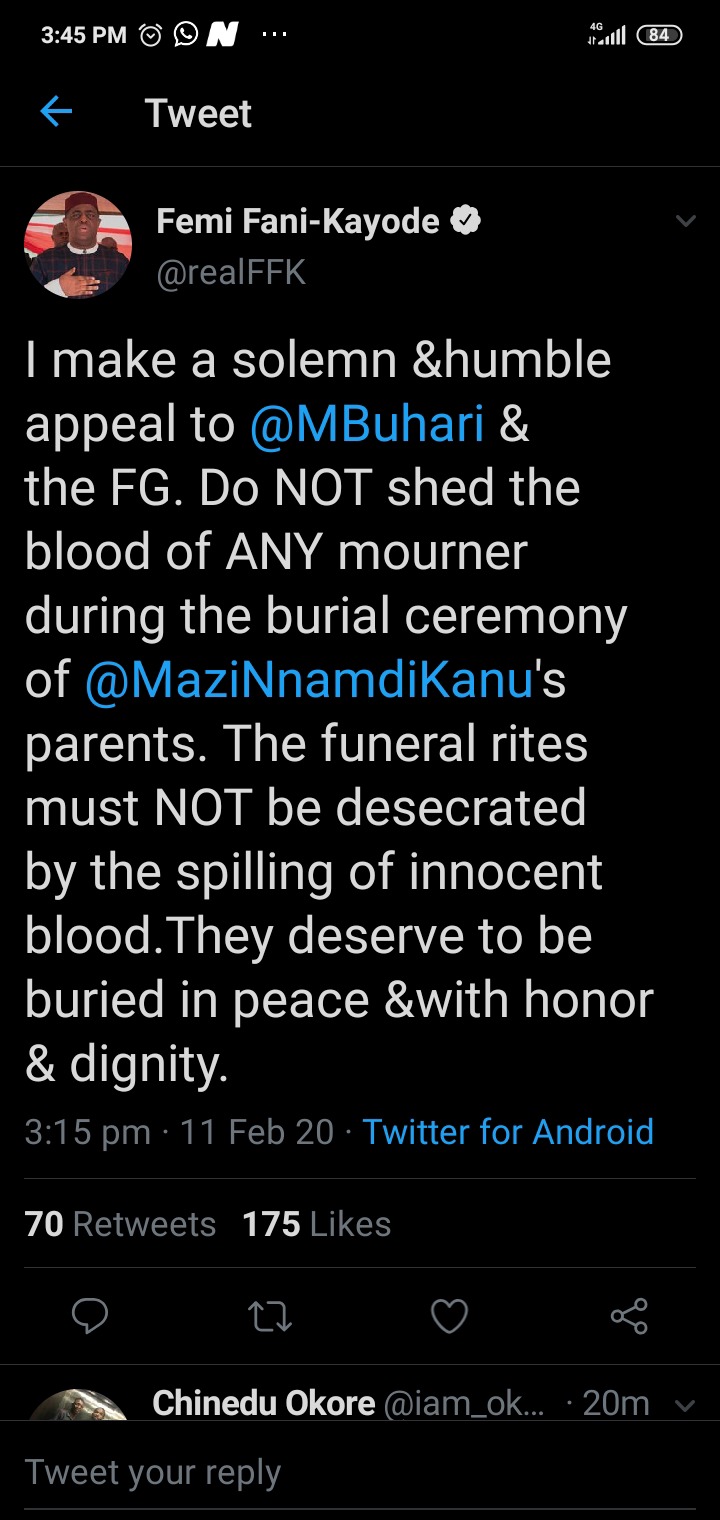 There having reports that the Nigerian military, which is currently camped at Afara Ukwu in Umuahia, the hometown of the IPOB leader, is combing hotels in the state in search of members of the proscribed IPOB group.
Nnamdi Kanu had alleged that that the military has been mandated to kill him should he come anywhere close to his parent's burial.