Buhari's Broadcast Not From Aso-Rock But From UK Studio – Nnamdi Kanu
Leader of the Indigenous People of Biafra Mazi Nnamdi KANU has said that the Presidential Speech by President Muhammadu Buhari was not done in Nigeria but in UK Studio
The background is a misnormal, different from the usual background he uses to address the nation. The background looks like a white board, anyway he has addressed the nation.
KANU asked the handlers of Buhari to stop taking Nigerians for Granted.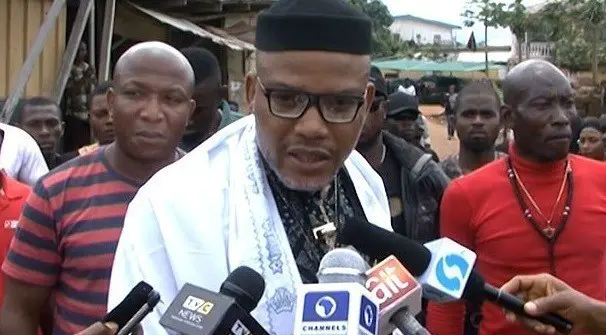 is this how other countries president address their people?
Buhari has never stood up to make a broadcast. He usually sits down. Probably, he stood up this time because of Covid-19's overwhelming power.
Nigerians have stormed the social media to react to the location where President Buhari made his National Broadcast from. Some wonder which part of the Aso-rock with that design.