5 Ways Gatwick AG is Helping Entrepreneurs Expand their Businesses to Europe and Abroad
Gatwick Advisory Group is a group of companies that specialises in corporate consulting, including bank account opening, overseas company formation, and high risk business licensing. Gatwick AG is licensed in the UAE, as a registered agent, and operates its consulting business from Hong Kong with offices across 4 different countries Gatwick Group provides its clients a tailored approach for their business needs.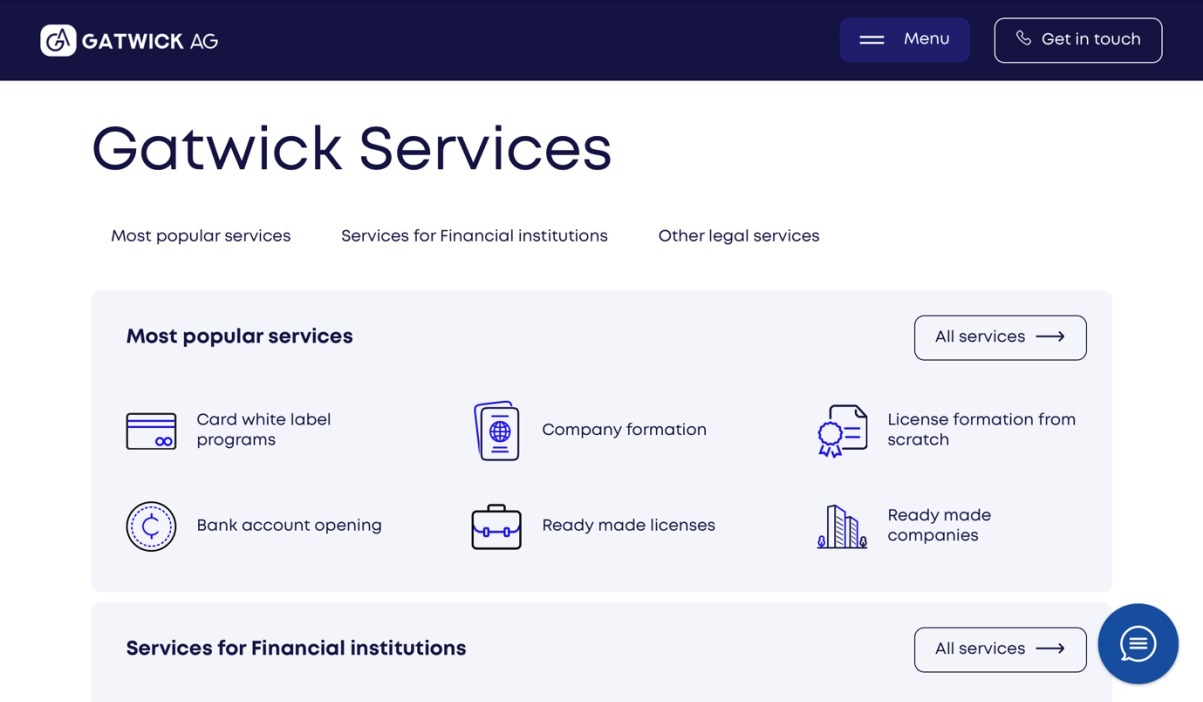 How can Gatwick Advisory Group help entrepreneurs expand their business? The process of business expansion, opening a subsidiary, receiving the appropriate business license and opening local bank accounts can be very daunting and time consuming for entrepreneurs and will often entail speaking with multiple stakeholders and different lawyers at every stage of the process. Gatwick is able to streamline the process and take care of all the local business procedures on your behalf due to our experience and market presence.
Overseas company formation:  Gatwick AG reviews and collects the necessary documents from its clients and is able to form companies remotely in over 74 different jurisdictions covering all of the European Union and more.
Business bank account opening: Gatwick AG focuses on assisting high risk business bank account opening in Europe and abroad through its network of over 100 partner banks and EMIs. Since Gatwick AG has partner relationships with its banking counterparties, it is able to substantially shorten bank account opening timelines for the client and also prepare all business documents for the bank's in advance leading to higher application approval rates.
Business licensing: Gatwick AG specialises in high risk businesses, and is able to offer licensing support across the EU for clients looking to receive a crypto currency (VASP) license, gambling license, forex license, or any payment/fund license. The process of licensing in the EU includes abundant document collection, drafting AML/CFT policies, business plan formation, financial projections and much more. Therefore, Gatwick AG assists the client both with document collection and drafting business documents inline with the entrepreneur's vision for the company.
Assistance with Human resource and recruitment: Since business expansion and business licensing procedures often require increasing company headcount, Gatwick AG is able to recommend qualified employees for compliance officer, AMLO, and directorship positions
Sale of ready made companies: Finally, provided clients require shelf companies, and do not have the time or capacity to wait for company formation and/or business licensing completion. Gatwick AG is able to offer ready made shelf companies, and speedily transfer ownership onto the client.
Visit www.gatwicklaw.com to find out more about their services offerings.